I am a solo traveler. Is it possible to go on a tour?
What is the minimum age requirement?
There is no age limits on our tours, but there are weight restrictions. Every participant should be over 35kg (77,17lbs) till maximum 110kg (242,5 pounds) and at least 1.40cm (55inch ) height.
I have never ridden a Segway before! Is it easy?
Absolutely! Of course everyone receives a Segway training from our guide before each tour (10-15min). In that time everybody is ready to go!
Is it necessary to book in advance or we can just come by the office?
It is highly recommended to book in advance in order to avoid any disappointment!
How can i pay for the Segway tour?
A payment is always needed to have a valid booking. You fill in the reservation form, you receive a message that is was received, then you will receive a reply of the availability or not, and to confirm your final request, you will receive a link to complete your payment – Visa, Mastercard, or PayPal. Once you complete your payment, automatically, your reservation is valid.
Can pregnant women go on a Segway Tour?
Safety is our priority, therefore pregnant women are not allowed on Segway tours.
Do the Segway Tours operate when it's raining?
Yes, the tours run in light rain (raincoats provided). In case of severe or unsafe weather conditions, the tour can be rescheduled for another day and time, subject to availability. Another alternative given is a voucher valid for a year. No refund is applicable.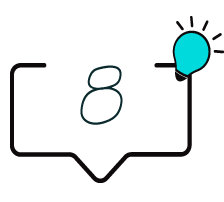 What happens if one of our group's member cancel?
If the cancellation is in shorter time than 8 days before the scheduled tour, the charge will be applied in full (for the total number of persons booked).
What happens if I change my mind the day of my tour and want to reschedule for another day?
For last minute changes ( the same day or less than 8 days prior the scheduled tour), you will be charged in full.